From Argentina to the UK to the USA, our team pulls together to deliver for you.
Whether you want to work with 3|SHARE or for 3|SHARE, we welcome you to learn more about us. Get to know our leadership and members of our sales team below.
Have a business problem that needs to be solved or a use case to discuss? Feel free to reach out to any of us on LinkedIn or fill in our Contact Us form to get in touch. We want to hear from you. Find out more about working at 3|SHARE and applying for a position with us on our Careers page.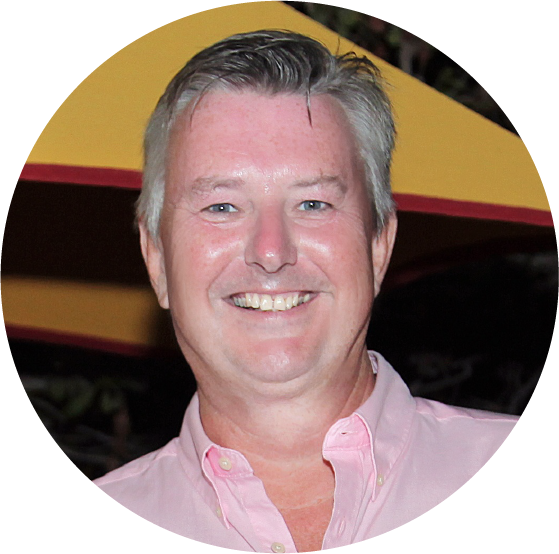 Paul Brandwood
Chief Executive Officer (CEO)
Paul Brandwood became our first team member based in the UK when he started with 3|SHARE in 2016 as the Senior Vice President overseeing EMEA. Two years later, he was promoted to Chief Executive Officer and continues to lead the team as CEO.
Though he was born in New Zealand, Paul spent his early childhood in Norway, so speaks fluent Norwegian, moving to the UK where he grew up and lives today. Currently, he resides near Taunton, in Somerset which is a nature lush area in South West England. His home is also his favourite place to work remotely and he takes the opportunity to work in the garden when the English weather allows.
Living in the countryside but also near the coast suits Paul's hobbies. Outside of work he enjoys being out in nature and out on the water as much as possible. He also loves to travel and is always planning his next trip.
At 3|SHARE, Paul is a fan of the company's culture and its focus on enabling each person to maintain work life balance. For him, that balance includes spending time with his family which is one of the most important things to him.
Paul has a Bachelor's Degree in Business Studies and has received various certifications in sales and marketing from the Chartered Institute of Marketing. He also has many technical qualifications and certifications including in the Adobe Experience Cloud product suite.
Paul's go-go career advice (in his own words):
Always do the right thing in whatever you are doing.
Don't just focus on your career. Remember to also keep your personal development and family priorities in equal balance.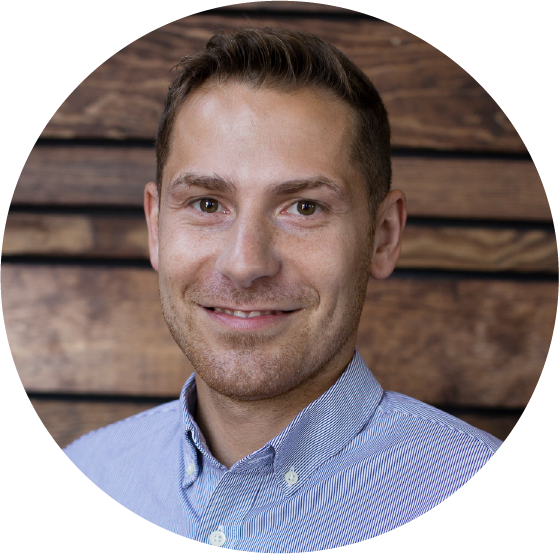 Paul Legan
Chief Technology Officer (CTO)
Paul Legan has been with 3|SHARE since 2011, the same year that the company was founded. Before becoming the Chief Technology Officer (CTO) in 2019, he held the positions of Developer, Senior Developer, Technical Architect, Managing Partner and finally EVP of Technology. He is someone who truly worked his way up the ladder!
Paul grew up in Connecticut and has tried living on the "other coast" but these days has chosen Washington, D.C. as the place he calls home. Other than home, his favorite place to work remotely is Newport, RI. East Coast for the win all around in his case!
After over 10 years with 3|SHARE Paul finds the work/life balance and the people he has gotten to know to be the most rewarding parts of being here. As much as he has grown professionally during his time at here, he is most proud of how 3|SHARE has grown and evolved over the last 10 years.
Our last brag about Paul is that he is currently a certified AWS Developer and has also held the AEM Architect certification. Outside of work he really enjoys reading and running but draws a line at doing them both at the same time.
Paul's go-to career advice:
"Knowledge is knowing a tomato is a fruit; wisdom is not putting it in a fruit salad." He correlates this with the idea that using knowledge to achieve a specific outcome is more important than having the knowledge in the first place.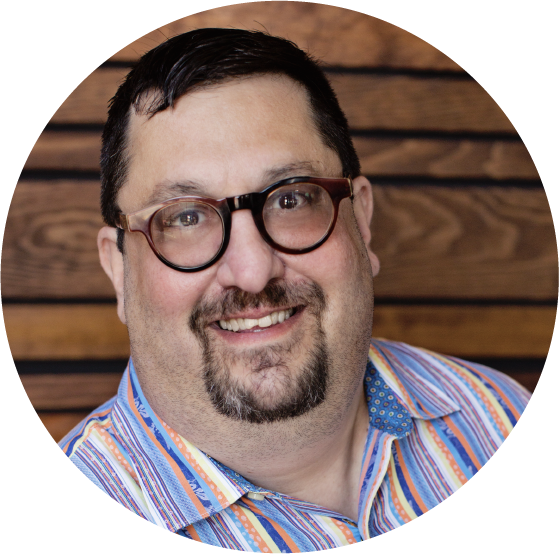 Ira Lessack
Chief Strategy Officer (CSO)
In 2012, Ira Lessack started at 3|SHARE as the Vice President of Client Services and was later promoted to Executive Vice President of Client Services. In 2019, he was promoted to his current role of Chief Revenue Officer, leading our sales team. In 2023, he transitioned to becoming our first Chief Strategy Officer.
Ira was born in Philadelphia, Pennsylvania and currently resides in Chicago, Illinois where he spends most of his time. His ideal remote working location is away from the city though. He loves to be on a deck that features a water view and a comfortable temperature of 65°F. Mexico, San Diego and Manhattan Beach all come to mind.
For Ira, the best things about working at 3|SHARE are the people and the ability to focus on the work. He likes that the majority of his time is spent on working to make a positive impact on his colleagues and our clients rather than other more "corporate" activities! As far as the people go, his greatest motivation is that he truly likes ane cares for the people he works with. To him, 3|SHARE is a family.
As a voracious reader, Ira finishes a book a week with subjects that vary from mysteries and thrillers to history, biography or science texts. His thirst for knowledge came from his parents and he is always seeking out opportunities to grow his mind and heart. To that end, besides reading he values spending quality, focused time with his family and friends.
Ira didn't start off thinking he would work in sales. When he left high school, he did not go the route of higher education and went straight to work first pursuing a career in radio. He ended up in sales and worked his way up to where he is today. His career has been defined by his ability to work hard, continuously learn and build up his resilience.
Ira's go-to career advice:
Your personal brand is defined by your character and your work. Your character is seen in how you treat people and interact with people. To work you bring the knowledge you gain with experience.
In his own words:
"Control what you can control. You can do the right thing. You can be good to people. You can learn and get knowledge. Businesses are built by people. It's not the greatest product idea that always wins. It is the one that is best executed. If I take care of my people, my people will take care of our customers. The lens I look at it through is "Am I doing the right thing?""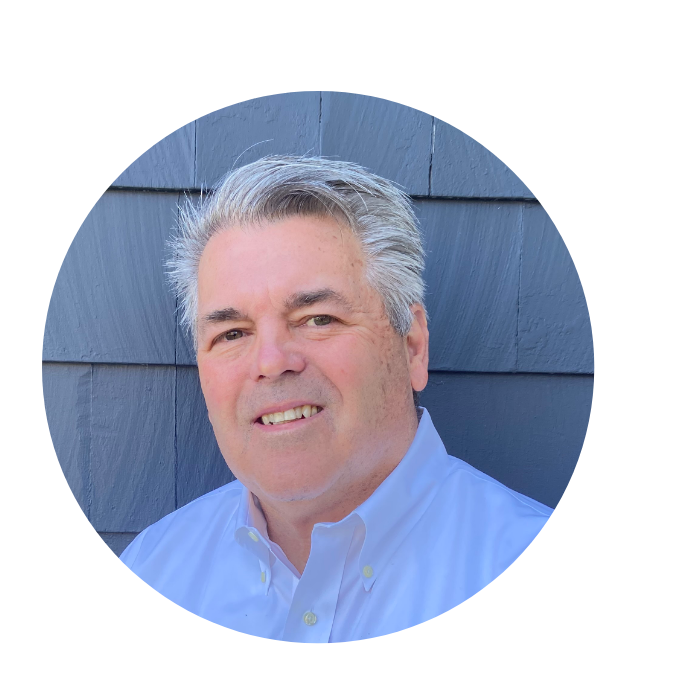 Mike Hardiman
Chief Growth Officer (CGO)
Chief Growth Officer Mike Hardiman joined the 3|SHARE Sales Team in 2014. He has been a vital part of building our client relationships since then. Before his current position, he held the roles of Director of Client Services and Vice President of Client Services.
Mike is currently based in Boston, Massachusetts. In fact, Massachusetts is the state that he has always proudly called home. Before he was at 3|SHARE, Mike worked for someone who wasn't a fan of the Boston accent, so he tried his best to properly pronounce his "R's". It doesn't work all the time though and he loves the accent that reveals his true "Bostonian" identity.
Mike can usually be found working from his home office. But, when he needs to focus on a challenging deadline or get away from the normal disruptions of home, he'll seek out a change of scenery in a sunny corner window at his quiet local town library to get things done.
In his spare time, Mike enjoys spending time at the golf course. He also appears on his local cable channel calling the local high school's sports games announcing the play by play action as it happens or as an analyst. The sports he covers include those his own kids played including football, basketball and hockey.
In addition to being a sports fan, Mike is a big fan of the people he works with at 3|SHARE and the culture that results from the unique team spirit. He feels teamwork, pride and friendship makeup the wider corporate culture and drives our success as a team and as individuals. This resonates with Mike since he strives to be the best teammate he can be. In fact, everyone in his life from his family to his friends to his co-workers describe him loyal and supportive. When it comes to decision-making, he'll always try make decisions that are best for the greater team over what is best for himself.
Mike has earned an Adobe Sales Accreditation for Sites, Assets and Workfront.
Mike's go-to career advice:
The best career advice I have received is to evaluate and address challenges first by "looking in the mirror". It's easy to deflect blame or make excuses but honestly self-evaluating and understanding whether or not you personally executed a particular work-related process will sometimes reveal growth opportunities for self-improvement.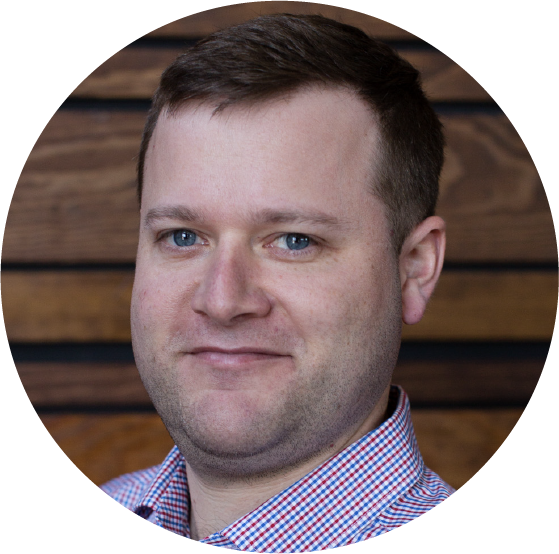 Jon "JT" Taylor
VP of Finance
3|SHARE's Vice President of Finance, Jon "JT" Taylor, joined 3|SHARE in 2015. He has been the steward of our finances since! The thing he likes about his job is working with great people who do excellent work.
JT grew up in Vero Beach, Florida and currently works from and resides in Hopkinton, Massachusetts. Prior to living there, he earned his MBA at Northeastern University in Boston.
His basement workshop at home is JT's favorite place to work remotely. That's also where he enjoys woodworking and plotting home improvement tasks. Generally, he loves to figure out how things work and how to fix them and he is good at it too!
JT's go-to career advice:
Akin to his love of understanding things and fixing them, JT says, "Because that's how we did it before" is one of the worst answers one can give when someone asks "Why?"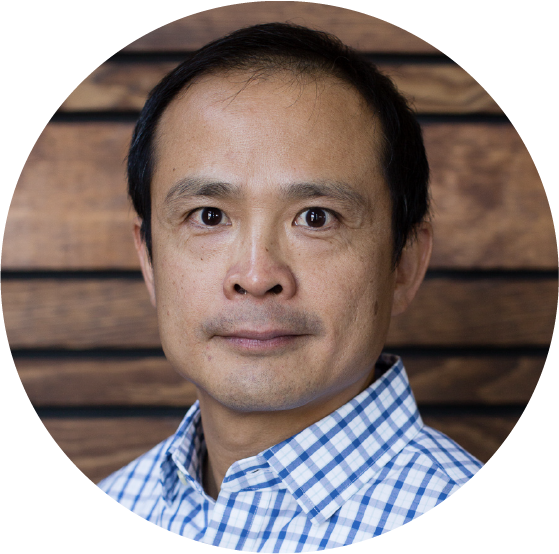 Ben Tran
VP of Technology
Ben Tran joined 3|SHARE as a Managing Partner in 2012. During that time, he has led some of our longest term client partnerships. He is currently a Vice President of Technology. Ben works from and lives in Toronto, ON Canada which also happens to be where he grew up.
Ben is a man of simple pleasures and enjoys walking, reading and all the usual things.
Ben's go-to advice (in his own words):
"Just live your life."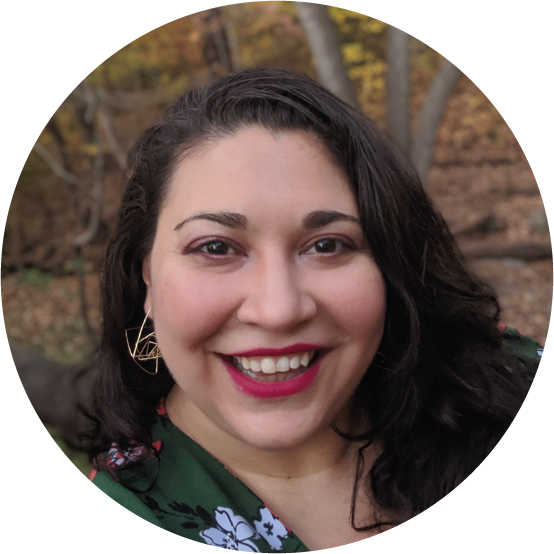 Gina Petruccelli
VP of Solutions Consulting
Our Vice President of Solutions Consulting is Gina Petruccelli. In July 2015, she started with 3|SHARE as a Project Manager and Business Analyst. Since that time, she was promoted to Senior PM and then moved out of project delivery and into Sales where she held the position of Client Services Solutions Director before taking on her current VP role. She is a certified Adobe Experience Manger Business Practitioner.
Gina is a self-proclaimed "military brat" and grew up all over the US. She is proud of her strong Italian heritage though and loves making family recipes and sharing food with others! Her paternal grandparents and maternal great-grandparents immigrated from Italy to the Northeast US. She went to college in Boston before moving to Oklahoma and then finally to her current home in Queens, NY. Her favorite place to work remotely is on her couch with her dog curled up at her feet.
The teamwork and camaraderie at 3|SHARE are why Gina loves working here. Being remote has given her the chance to make friends to visit across the globe. She volunteers weekly at CultureLab LIC, a non-profit arts and culture center in her neighbourhood. Its focus is to promote local musicians, artists and theatrical performances, and she is grateful for the community she has found there.
Gina's go-to career advice (in her own words):
"The best advice I ever received was that the job I do isn't life or death. Those types of jobs are so rare, and what I do isn't one of them. This keeps life in perspective when work is stressful."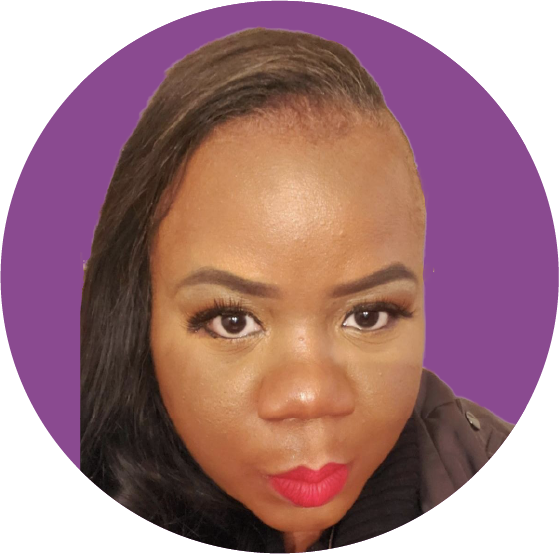 Jamila Jones
VP of Project Management
Jamila Jones is the VP of Project Management at 3|SHARE. She was previously the Director of Project Management, overseeing our team of Project Managers. She joined the company in 2016 as a Senior Project Manager and was promoted to her current position in 2023.
Currently, Jamila is based in Chicago, Illinois but she grew up in Houston, Texas. Her preferred place to work remotely is the ocean- away from the hustle and bustle of the city. Other than work, Jamila is passionate about art in any form, practices radical self-love and puts a focus on nurturing her relationships with friends and family.
In her role, Jamila approaches the management of her team with a similar passion. She is proud of the opportunity to build and foster individual relationships with her Project Managers and loves that she has the opportunity to work closely with each PM on achieving their long-term career and personal goals. Her amazing team and the family-oriented culture at 3Share are Jamila's favorite part of the job because everyone consistently show ups with integrity and kindness.
Jamila earned her BA in International Studies and MA in Women and Gender Studies. Jamila has done some continuing education at the Art Institute of Chicago focused primarily around Visual and Graphic design. Jamila holds Adobe Business Practitioner Certifications in Adobe Experience Manager Sites and Adobe Campaign.
Jamila's go-to career advice:
In her own words: "Work hard and have integrity. Also, when you have long / tough days, remember work is never going to be easy...it is not intended to be. Ground yourself in your "why" and make sure that your weekends are sacred times to reset."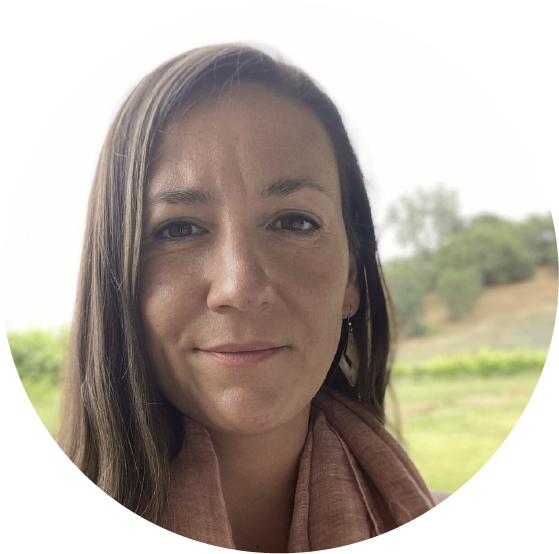 Kristin Jones
VP of Technology
Vice President of Technology, Kristin Jones, joined 3|SHARE in 2013 as a Project Manager. From there was promoted to be our first Director of Project Management and then became a Managing Partner. She also earned her AEM Certified Business Practitioner certification. In her current role, Kristin is also acting as Resourcing Manager. Resourcing is like putting together continuously changing puzzle which is a challenge she really enjoys.
Speaking of challenges, Kristin is constantly challenging herself outside of work and feels her best when she is at the top of a mountain she just climbed or 30 miles into a 50 mile run. She is a big fan of long runs, long hikes and generally finding her way to the top of a mountain when she can. She is even doing a mountaineering mentorship program! Her biggest joy is learning something new and then imparting that knowledge onto others.
It is no surprise that Kristin's favorite place to work remotely is wherever she has access to a mountain to hike after work! She grew up 2 hours south of Seattle and finds herself back in nature again having made Salida, Colorado home.
When it comes to working at 3|SHARE, Kristin is most appreciative of the support and opportunities that she has experienced and credits that to working with really good people. She also loves the ability to work from interesting places.
Kristin's go-to career and life advice:
Her mantra is "Don't force it. Just roll with it." Coming from a former Project Manager that may seem like a surprising statement but she has found that allowing for some ambiguity and setting less strict expectations of herself and others has resulted in better outcomes, less frustration and the ability to handle the unexpected with more ease!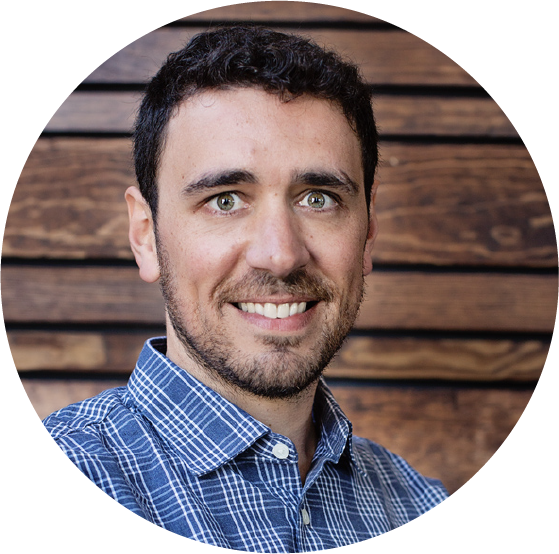 Miguel Ruival
VP of Technology
Miguel Ruival joined 3|SHARE in 2011, right when the company was getting its start. Currently a Vice President of Technology, Miguel worked his way up through the ranks starting out as a Developer, then Senior Developer, then Technical Architect and onto Manging Partner. He also earned his AEM 6.0 Technical Architect certification from Adobe.
Miguel was nacido y criado (born and raised) in Bariloche, Rio Negro, Argentina where he currently works and resides. It's also his favorite place to work from and he often sits outside and closer to nature when possible. Being a lover of the outdoors, Miguel plays fútbol weekly and also loves camping and hiking. When he's indoors, he likes to read and play video games. He even learned English as a kid playing video games! He also spends time with the people who are the most important to him, his family and friends.
Among the things Miguel likes most about working at 3|SHARE are the people and the company's culture which includes along people to work from anywhere. He also loves that it is goal-oriented with a focus not on everyone putting in the most hours possible per week but instead on getting things done when we said we would, if not sooner!
Miguel's go-to career advice:
This advice Is about introspection based on what Miguel was told about how to assess his own contributions. "Work is not really about the number of hours you put in or sacrifices you have to make for the company or the project, but about the value you can add to anything you participate in. Be present and do your best when required, but do not feel bad for what you cannot give. Feel free to take time for yourself as well. Most of the time, that time you take will be the time when a great idea will spark."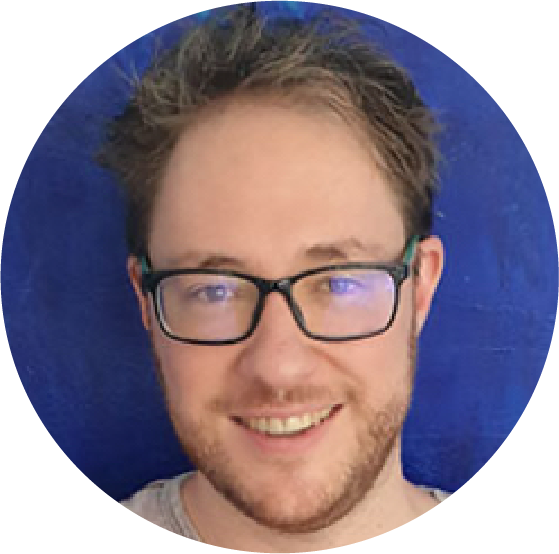 Tim Donovan
VP of Technology
Vice President of Technology Tim Donovan joined 3|SHARE in 2020 and works from his home in Brighton, United Kingdom. A Technical Consultant since graduating in 2007, Tim has held several roles, including 5 years at Adobe helping partners with delivery. 3|SHARE's full support of the "try it" mentality is what he enjoys here the most, as it allows him the opportunity to try new innovative processes and techniques and implement his own way of working individually and with his teams.
One to travel and explore, Tim likes the freedom to work from anywhere. He grew up in Buckinghamshire but set off to the Middle East for 5 years at age 22, where he gained invaluable personal and professional experience. He was in Bahrain during the Arab Spring and witnessed daily civil conflicts, but also found a peaceful place to work at an open-air coffee shop - his favourite place to work remotely. What an adventure!
A man of many interests, Tim changes hobbies annually. Currently he finds himself lugging 10kg of camera gear and lenses everywhere he goes as an amateur photographer. Previously he had four rescue turtles as a herpetology enthusiast. Cooking is one hobby that endures for Tim. He loves trying new recipes and new ingredients.
Professionally, Tim's credentials include an Adobe AEM Technical Architect certification and a Level 2 Food Safety and Hygiene for Catering certificate. The latter of the two means those trying his experimental recipes are probably safe!
Tim's go-to career advice:
Tim provided three pieces of advice that guide him. They are listed below in his own words.
Each individual is unique. Nobody in the world has the benefit of exactly the same insight as you. Your opinion, knowledge and perspective are uniquely yours. Useful to remember when disagreeing with someone!
Never be afraid to admit fault. Sharing your mistakes and accepting them is vital to grow, both personally and professionally. Life is not all about success, so do not be scared to celebrate the failures!




"This too shall pass." The bad times are not forever, but stay grounded; the good times are not either.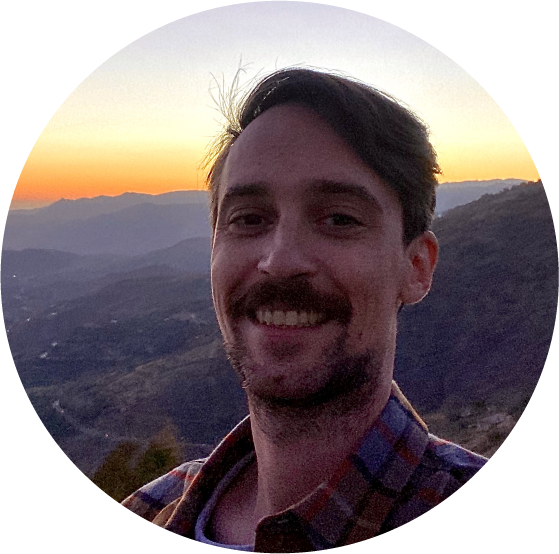 Clemente Pereyra
Director of Technology
Clemente Pereyra started out at 3|SHARE as a Developer in 2015, later moving into the Senior Developer and Technical Architect roles before becoming our first Director of Technology in 2021! He is an Adobe Certified Master AEM Architect.

Currently, Clemente resides in Madrid, Spain. He grew up in Paraná, Entre Ríos, Argentina though and earned his Information System Engineer degree from the Universidad Tecnológica Nacional (UTN). He enjoys visiting family and friends in Argentina, around Spain and further afield. In fact, other than his home, he most enjoys working remotely from other locations where he can set up shop with friends who work from theirs home as well. He also likes to live like a local in different cities and working remotely allows him to do that.
Besides the opportunity to work from anywhere and the traveling it allows, Clemente is a big fan of reading and of music. In fact, his tattoo says "Feed your head" which is a line from the Jefferson Airplane song "White Rabbit" and it is also his mantra. He also loves to cook but sees it as a means to eating which he enjoys even more. He's happier spending an evening over a home cooked meal and beers with friends than he is heading out into the nightlife.
At 3|SHARE, Clemente really loves the great people he gets to work with, the flexible hours we have working across different time zones and our annual company meeting (which is one time a year we all get together in person).
Clemente's go-to career advice:
"Most people are afraid of changes and prefer the status quo. Don't be afraid. Make the change and move always forward."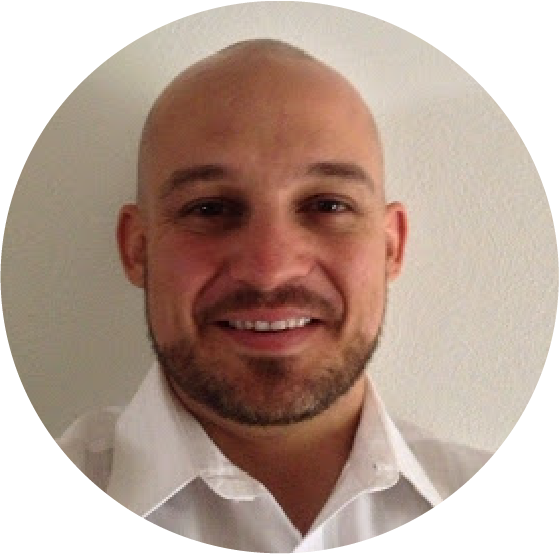 Nate Nelson
Director of ROM
In 2013, Nate Nelson started with 3|SHARE as a Senior ROM Engineer. He was promoted in 2020 and currently leads our remote operations team as the Director of ROM.
Nate grew up in Utah and moved on to Colorado after college where he was living when he joined the company. He is now living in Austin, Texas with his family.
What he loves most about working at 3|SHARE are the people and the flexibility including the ability to choose his working location. His favorite place to work remotely is in a coffee shop.
Nate keeps busy outside of work. Besides getting outdoors to fish and kayak with his wife and son, he also practices Jiu-Jitsu. It is an activity he can do that lets him focus and think of nothing else.
At heart, Nate is a teacher and a coach. Previously, he coached his daughter's softball team. Now, in addition to his own practice, he is a partner in a local Austin gym and teaches Jiu-Jitsu to children and adults. He loves that fact that the practice can really change people's lives as it did his own.
Nate has worked in IT for 20 years doing nearly everything role in IT Operations. He is also holds professional certifications from AWS and Adobe.
Nate's go-to career advice (in his own words):
"Maintain a healthy work life balance. It's something I didn't do early in my career and wish I would have done sooner."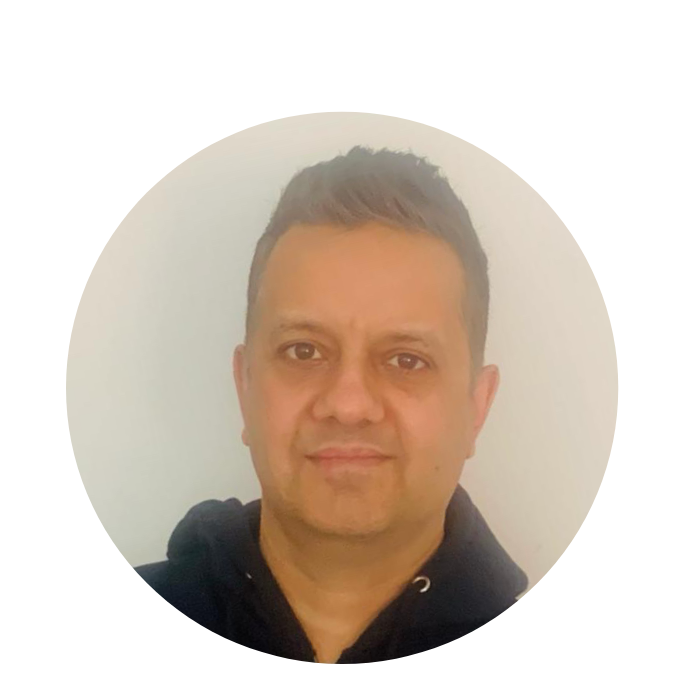 Shez Khan
Director of Client Services
Shez Khan is 3|SHARE's Client Services Director. He joined the team in early 2020 and his primary focus is the UK and EMEA region.
Shez was born in London but brought up in Birmingham. Most of the time, he works from his home in Solihull, UK, just outside of Birmingham. Given a choice though, his favorite place to work remotely is Dubai.
Being from the UK, Shez is a massive football fan and admits to being a huge Evertonian. It's possible he gives Everton far too much importance in his life! Other than that, he is also a big fan of true crime podcasts and spending as much time as he can with his family.
At 3|SHARE, Shez is happy knowing he is working with some of the best Adobe talent in the world. He's hugely proud of the genuine difference that the company makes for clients. He works with them from the start of an engagement and loves that fact that when he says we can help achieve their business goals aligned to Adobe technology, we will do just that.
Shez truly loves what he does and treats his colleagues and clients as friends. His philosophy is, since we spend such a large part of our lives working, why not make friends along the way and actually enjoy work?
Shez holds a BSc in Computer Science.Shez's go-to career advice:
In his own words, "The best career advice I received was quite simply "Be you, it is the reason you are successful and the reason why people want to work and be associated with you." I want to help people and fundamentally that is what successful sales professionals do. There is no better feeling than a client thanking us for making their visions come to life.